About Us
Neltume Ports was founded in 1995, The company is a leader in port operation and development, with a diverse and strong platform of terminals and storage businesses in Latin America and the United States. With presence in Argentina, Brazil, Chile, Uruguay and the United States, it has 22 port operations.
We provide a complete platform of innovative, sustainable and integrated services and solutions to solve logistics problems of our clients, to encourage foreign trade in the Americas. Thanks to its experience and strategic alliances, Neltume Ports has been able to consolidate as one of the main port operators in the region.
In September 2018, ATCO GROUP is incorporated.They are a Canadian company specialized in structures, logistics, public services, energy infrastructure and transport, with more than 2 million clients all over the world. ATCO is incorporated as a new strategic partner with the challenge to keep expanding and developing new port business opportunities in America, empowering the relationship with the clients, suppliers, employees and communities involved.
Neltume Ports has a long port career with more than 20 years in the areas of Consulting, Project Management and Evaluation, Engineering, and Safety and Environment.
A leader in port operation and development in LATAM.
Figures
Neltume Ports has established itself as a leading company in Latin America over the last two decades in port operation and development. It has built a unique portfolio of multipurpose, bulk cargo and container terminals.
*Figures updated to 2020
19 Port Operations, 4 Stevedoring Companies
5
Countries
7,471
Number of employees
46.4
Millions of tons moved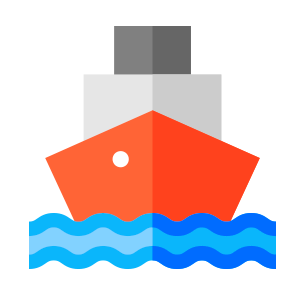 Purpose
We contribute to people's life quality through the development of foreign trade.
Vision
Be the benchmark in the Americas by providing excellent and sustainable services for Agency and Integral Solutions, Industrial Logistics and Ports.
Values
Integrity
We promote high ethical standards of behavior that go beyond any code or regulation.
Passion
We work as a team with vitality and joy, being proud of belonging to the Ultramar Group, which enables us to exceed our customer's expectations, acting imaginatively and consistently in finding solutions and alternatives to their requirements.
Excellence
We set ourselves challenging goals that require to pay special attention to details as well as professionalism, responsibility and perseverance.
Safety
We work under strict safety policies, permanently promoting self-care. Preventive and control actions are guaranteed in order to ensure our people's health and safety, and we believe that is everyone's responsibility to respect established conducts to create a safe work environment.
"Excellence is the result of people of integrity, who work with passion and safety as part of a team"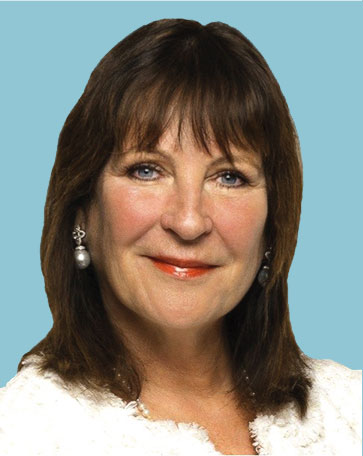 Nancy Southern
ATCO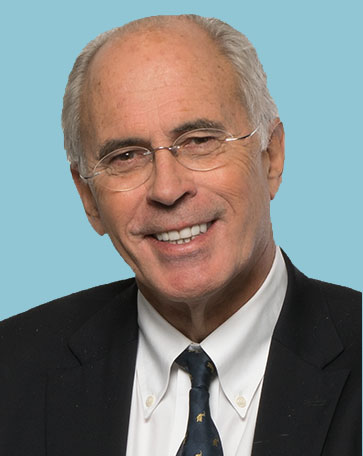 Robert Routs
ATCO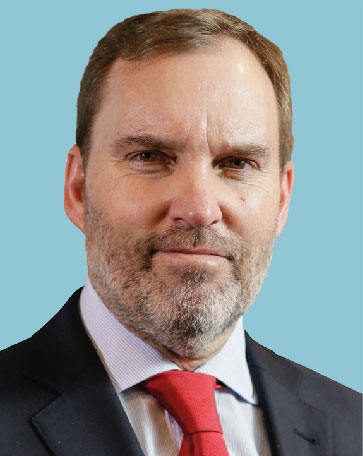 Richard Von Appen
ULTRAMAR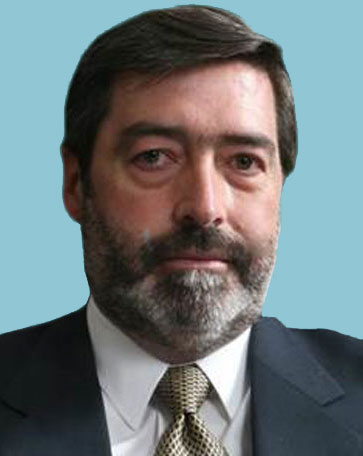 Felipe Vial
ULTRAMAR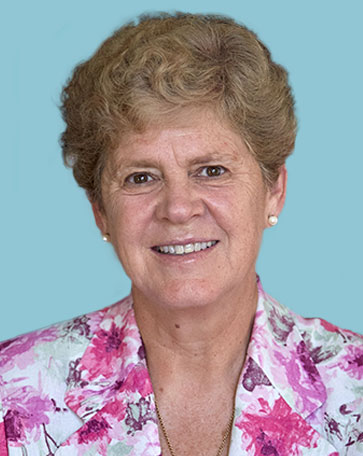 Alejandra Mehech
ULTRAMAR
Experience
Neltume Ports, has been building a unique portfolio including multipurpose, breakbulk and containers terminals, becoming a leader operator in the Americas with presence in 5 countries
We present the major milestones in the history of Neltume Ports.
A solid growth strategy.
For more information click on the images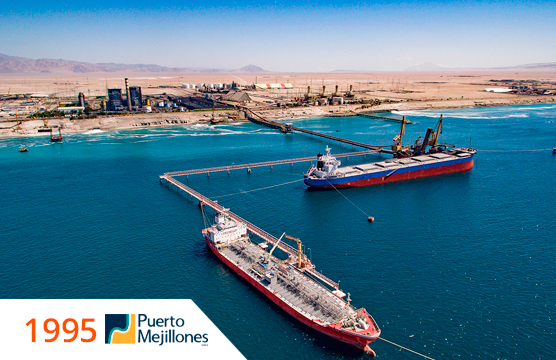 Start of operations at Puerto Mejillones, with coal transfer operations.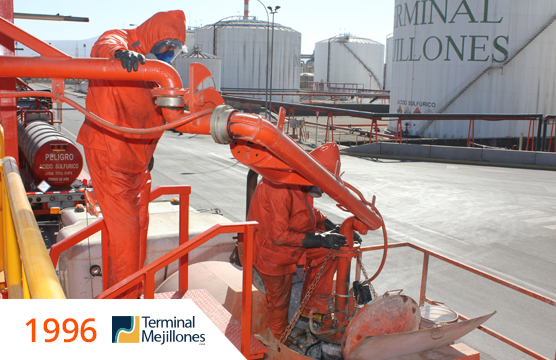 To complement the services provided by the port, Terminal Mejillones is created, providing discharge, storing and sulfuric acid transfer services.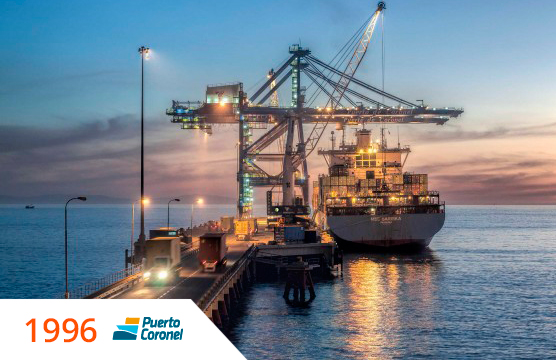 Puerto Coronel starts its operations attending the Corcovado coastal vessel.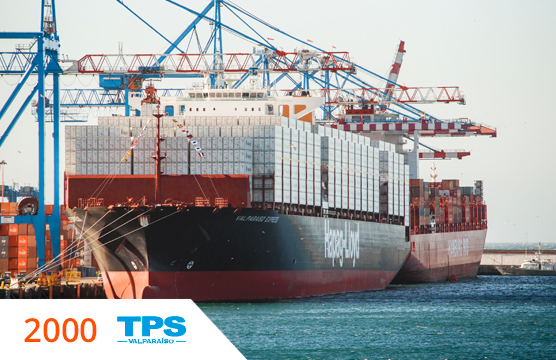 TPS starts administrating Terminal N°1 at Valparaíso.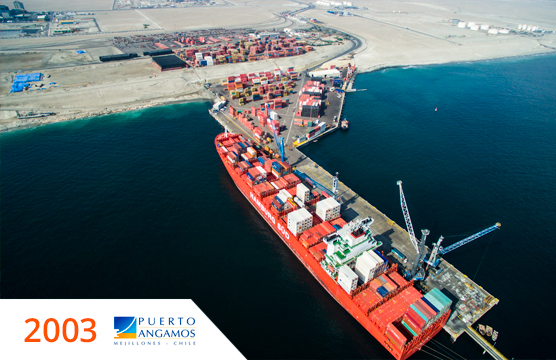 Puerto Angamos starts operations at Mejillones.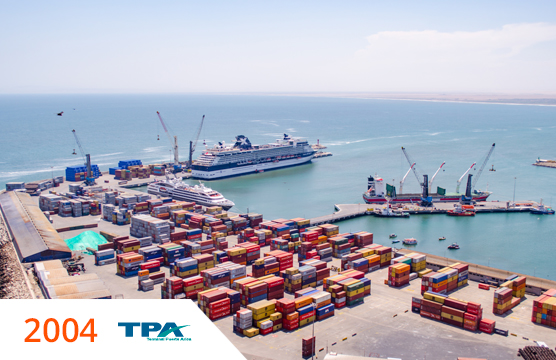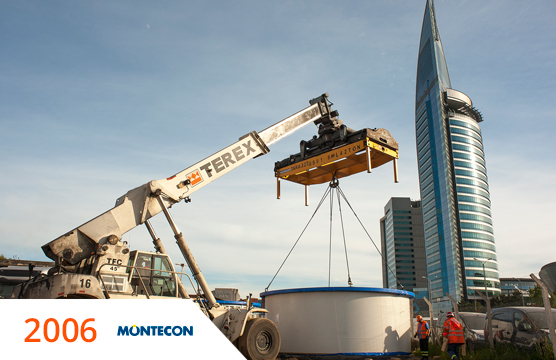 Acquisition of a shareholding percentage at Puerto Montecon (Montevideo, URU).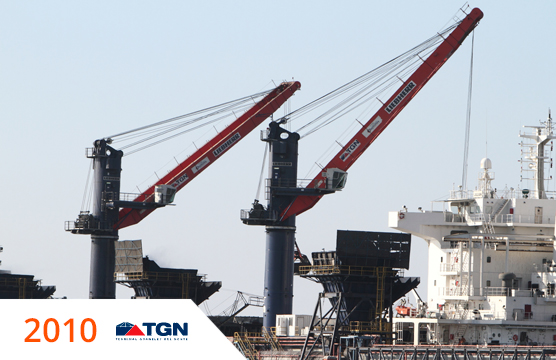 Construction of TGN (Mejillones).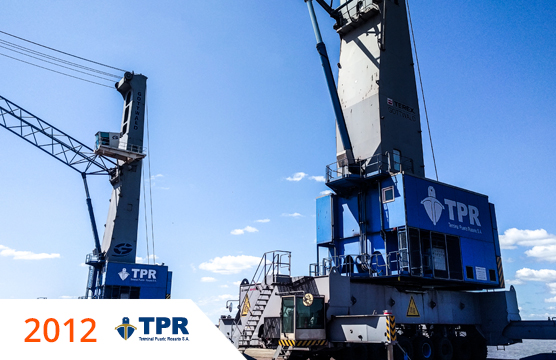 Incorporation of TPR (Rosario, ARG) and TPC award (Coquimbo).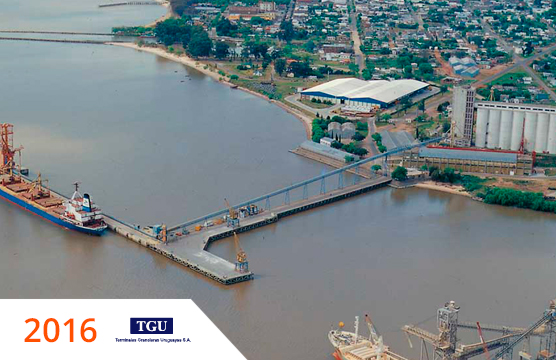 MSC acquired 40% of TPS. Acquisition of a shareholding percentage of Montecon (Montevideo, URU), Ontur and Río Estiba (Nueva Palmira, URU) and Sagres (Rio Grande, BRA).
ATCO Group takes ownership of Neltume Ports with 40%.
Neltume Ports signed together with Murchison Group (50/50) a concession contract to build and operate a Roll-on Roll-off (RoRo) terminal in Mobile, Alabama under the name of AutoMOBILE International Terminal LLC.
– Acquisition of 70% of Tidal USA, company that provides stevedoring, hold cleaning and agency services. – Creation of Southern Cargo, stevedoring company in Mobile, Alabama – Creation of Suatilco, stevedoring company in Montevideo, Uruguay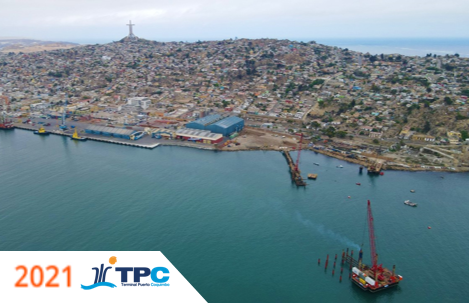 Expansion Project at TPC: new multipurpose finger pier berth and reinforcement of the current sites.
Operator Role
Neltume Ports expands and develops new port businesses in the Americas, which provides the know how on the world situation and the best practices that are taking place in the industry.
It is a leading port operator with reliable experience in the Americas and a proven track record in at a wide range of locations with cargo such as bulk, breakbulk and containers.

Port operation and development is based on the efficient and sustainable management of the main lines of action:
It is fundamental to consolidate a safety culture based on leadership, strengthening the processes and safety standards to ensure the well-being of our people.
Environmental Management is based on a commitment to the Environment and our stakeholders, being aware and taking actions against the impacts caused by our operations, with the objective to mitigate them and contribute to the well-being of future generations.
Managing and developing standards.
Managing relationships with customers, local communities, labor unions and the main stakeholders.
Designing and managing engineering and infrastructure projects that fulfill a wide range of requirements.
Evaluating, developing and operating new projects, strengthening the relationship with clients.
This integral managing of development and port operation, brings competitive advantages to the ports and its clients, endorsing Neltume Ports position as a leader operator in the region.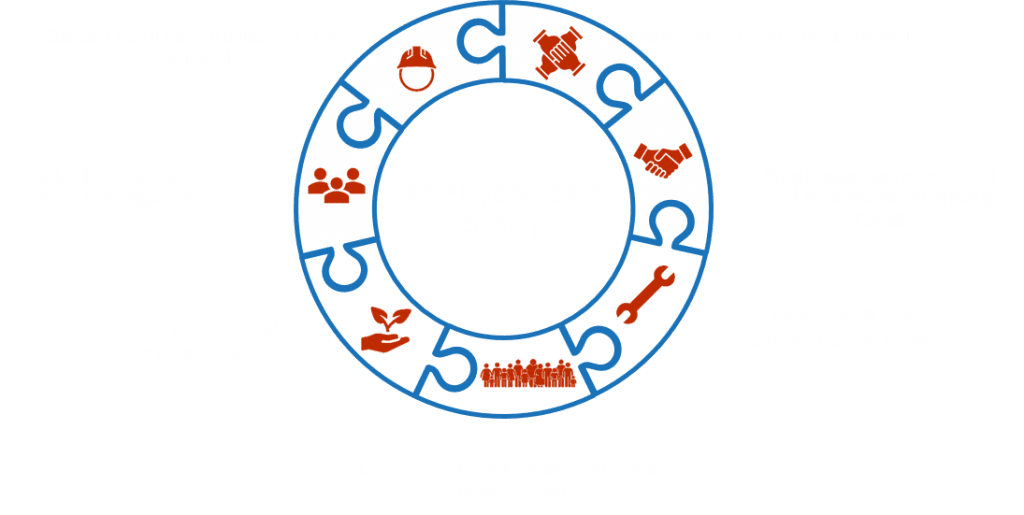 Development area
Neltume Ports has achieved a profound understanding of the industry across the Region over the last two decades, by prospecting, evaluating, developing and operating port terminals and incorporating the highest safety and efficiency standards into its infrastructure.
Market presence
Besides being a regional leader, Neltume Ports can rely on over 150 Ultramar offices distributed throughout the Americas, which provide strategic access to attractive inland markets and major trading routes.
New development opportunities
Being a sustainable bench-mark in the Americas requires us to constantly search for new development opportunities. If you have a challenge, an opportunity or a requirement, and want to share it or seek expert advice from a leading port operator in the Region, please do not hesitate to contact us at oportunidades@neltumeports.cl
Contact Information
If you require advice, or are planning to develop and expand your port business, or experiment with new markets or business models, we invite you to contact us.
Work with Us
Please send your CV to seleccion@neltumeports.cl and join our team. We are looking for professionals interested in pursuing an attractive career, with international growth opportunities, who want to develop sustainable relationships with our customers, by identifying their requirements and generating innovative proposals that add value to their businesses.